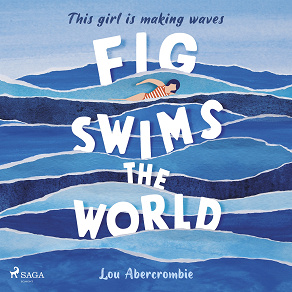 Fig Swims the World
Fig Fitzsherbert is good at a lot of things: making lists, playing the piano, advanced mathematics.

But it's never quite enough for her high-flying mother, who every New Year's Day sets Fig an impossible resolution.

So one year, Fig decides to set her own challenge instead: she's going to swim her way round the world. There's just one tiny problem... Fig can't swim.

Taking it one length at a time, Fig embarks on the adventure of a lifetime. But with her mother closing in, will she be able to keep her head above water and complete her challenge?

A fun, quirky coming-of-age story, perfect for fans of Katy Birchall, 'Geek Girl' and 'Super Awkward'.

Lou Abercrombie left Durham University with a First Class Maths degree before getting a job in television, where she worked first as an Audio Engineer and then as a Post Production Manager.
Listen to sample
---